Campus entrance/exit control system solution
Provide reliable security for campus safety
Building entrance/exit control system solutions
"Safe and efficient" office environment
Factory entrance/exit control system solution
Realize intelligent security prevention
HFSecurity intelligent entrance/exit control system solution contains a series of software and hardware products such as intelligent visitor machine, face (card) recognition machine, verification machine and channel gate developed by HFSecurity, combined with visitor management system, registration method, and integrated face recognition road gate, vehicle recognition system, etc. (access control, ladder control, vehicle) linkage control to realize the access life cycle Comprehensive management (appointment – arrival – departure).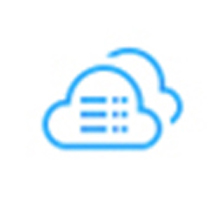 High Performance Hybrid Cloud Architecture
Access control management platform and cloud server intranet interoperability
Build a high-efficiency hybrid cloud that can be quickly and flexibly expanded to easily handle different industries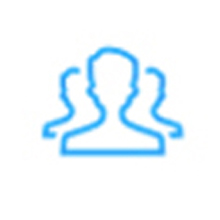 Adopt high-quality components, strict factory testing, 99.98%
Qualified rate, professional after-sales service, only to provide high and stable operation experience
Comprehensive security protection technology
Gathering high-end security protection and detection capabilities, providing human/face recognition, network protection, intrusion alarm, data protection and security technology.
Security protection services, to protect the entrance and exit security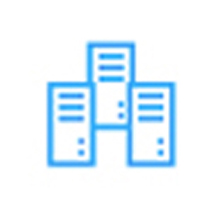 Professional service support
7×24 hours of exclusive after-sales engineers, providing fast troubleshooting, technical guidance and other comprehensive services to improve out Entrance management efficiency, enhance the security level of entrance and exit control
[ Solution Architecture ]
Access management control system
Access control object type
Personnel
Vehicles
Goods
Network information security guarantee system

Long-term Short-term / temporary visitors
Internal vehicles External vehicles
Bring in Bring out Deposit
Access Control Area Levels
Controlled Area
High-level controlled area
Critical area
Access control function module
Staff access management
Visitor access management
Vehicle access management
Goods access management
Entry and exit document management
Controlled area authorization management
Entrance and exit video monitoring
Anti-coercion, anti-re-entry. Anti-tailgating
Entrance/exit communication management
Linkage interface with OA system
Linkage interface with other security systems
Linkage interface with fire protection system (such as emergency entrance/exit management)
Technical support system of entrance/exit control system
Intelligent visitor machine, personnel access gate, license plate recognition system, access control, -cartoon, face recognition and other hardware and software
Integrated Management Platform
LorIntegrated management of visual access control system; aggregation of real-time data of visitors and vehicle access
Visitor Management System
Visitor information registration and inquiry; visitor reservation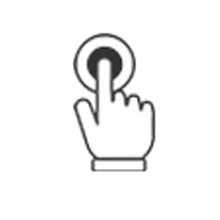 Linkage with offline equipment to achieve the whole process of access life cycle management
Visitor information is collected through face collection equipment, and the system extracts and compares face features, and releases the visitors after success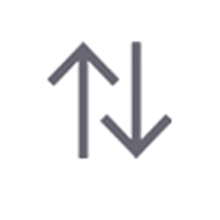 Multi-authentication access
The system supports all mainstream passage methods
Parking lot management through computer, network and lane management equipment
Use face time and attendance to record employee attendance information for the day
Exclusive customization│Price consultation│Real-time service
[ Function introduction ]
1. Comprehensive management platform
1) Personnel information management: management of visitor and employee information
2) Permission allocation: assign different permissions
3) Support monitoring center to remotely open/close access control, channel gates and other entrance/exit devices
4) Provide access route planning capability
5) Visualized integrated management platform, summarizing real-time data such as visitor registration, cancellation, vehicle access, etc.


2. Visitor management system
1) Visitor registration: visitors can choose ID cards, scanners and manual entry to verify basic information entry, optional visitors, multiple visitors can add accompanying people to improve the efficiency of the visit, registration is complete can issue visitor cards or vouchers.
2) Visitor query: you can check the visitor registration status, you can search for specific visitor information according to time period, visitor name and card number, you can add visitors to blacklist or manually log out in the visitor details page.
3) Back-office reservation: online reservation can be made online and offline information sharing through QR code to save visitors' time
4) Face recognition: employees can use their ID cards or existing information in the employee list for face modeling to achieve face recognition and face door opening, freeing employees' hands and making it easier for them to enter and leave.


The backend realizes visitor reservation and links with offline devices to achieve the whole process management of visit life cycle.
4.All-in-one face recognition
Visitors collect information through face collection equipment, the system extracts and registers face features, uploads and compares face information, and the system gives release when the comparison and verification is successful; 1) Person-ID comparison to confirm the identity of the person.
2) Multi-terminal face feature collection.
3) centralized face feature comparison with second-level response
4) Flexible support for face feature comparison requests in video stream and face photo formats; 5) Adaptation to various face recognition terminals, including network cameras, face recognition gates, face recognition access control, etc.



5.Support all mainstream passage methods
1) Swipe card access
2) ID card swipe access
3) Swipe your face
4) Swipe QR code access
5) Swipe fingerprint access
Parking system is a set of network system built by computer, network equipment and lane management equipment to manage parking lot vehicle access, field traffic guidance, etc. This program integrates the parking system and enriches the entrance and exit management control.
Attendance adopts face recognition gate head to record and collect employees' current earliest and latest entry and exit time, which is the employee's attendance information of the day, and can set employee's commuting time, holiday time, query attendance statistics, file attendance, query employee's on duty, etc.
Industry Application Segmentation
01、Intelligent campus entrance/exit management system
Based on the accurate data of artificial intelligence technology and through mobile internet technology, the campus entrance/exit management system realizes information interchange among school, teachers, parents and students, and pushes relevant data for different roles, so that all relevant parties can participate in student management, timely and accurately find problems and solve hidden dangers, which not only can guarantee students' good work and rest, but also effectively prevent strangers from entering and leaving. This will not only keep students safe, but also prevent strangers from entering and exiting.
02、Intelligent building entrance/exit management system
"HFSecurity intelligent building AI management platform" system all kinds of terminal equipment through the network server or direct access to the building backbone, digital building visitor management platform directly manage all kinds of terminal equipment, global configuration parameters set and change, responsible for the synchronization of black and white list and other real-time information management, connected to a variety of The system has high manageability and security. The system has the characteristics of high manageability, security and maintenance.



03、Intelligent factory entrance/exit management system
Intelligent factory entrance/exit management system is an organic integration of multiple sciences and high technologies. A large number of high-tech competition in this application, visual TV, multimedia technology, intelligent "security" and access to intelligent control, multi-area separate verification management, face recognition and other cutting-edge high-tech also play a huge advantage in the smart factory!