We know you need to use this biometric products, so we always ensure on-time delivery
We respond online 7*24 to ensure that your customer complaints are reduced.
We have more than 10 hardware engineers, so we can guarantee your device structure is complete
STRONG PRODUCTION CAPACITY
We have 8 production lines and can guarantee 7-day delivery
Equipped with a wide range of testing tools, we ensure high standards for all our products.
Our marketing team has an average of more than 6 years of experience in the field of facial recognition and can guarantee to solve your problems at the first time
How do we grow your business?
Let's take a look at the Project feedback from our customers
Nigerian Hospitals Report
Time Attendance
Italy Hospital
Face Recognition Temperature
Indonesia BPN
Fingerprint Scanner
Checkout Our New Biometric Products
Fingerprint Scanner, Biometric Tablet, Face Recognition, Access Control, Covid Health Code  Check Device, OEM&ODM Solution
We also welcome biometric solution factory inspection
We also welcome biometric solution factory inspection
The team is professional, with an average of more than 4 years of working experience, and has delved into the field of biometrics, and can give customized solutions within 1 day on average.
Mike HFSecurity
Founder/CEO
Sienna HFSecurity
Founder/CSO
Vicky HFSecurity
Founder/CMO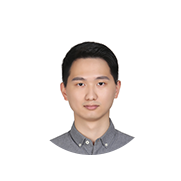 Adam HFSecurity
Founder/Engineer