X05 IRIS Face Recognition
Accuracy, Reliability, Versatilit
X05 Iris face recognition access control device is a type of security system that uses iris recognition technology to provide access control to a facility or area. It typically consists of a device that captures and analyzes the unique pattern of the iris, which is the colored part of the eye surrounding the pupil, to verify the identity of an individual and grant or deny access accordingly.
X05 access control devices offer advanced biometric authentication options such as fingerprint scanning, facial recognition or iris scanning. These biometric technologies provide high accuracy, prevent card punching, and secure employee identity.
FAP 10 Capacitive Fingerprint Sensor
X05 time and attendance access control device adopts Android operating system. The following are some of the key advantages of the X05 face access device operating system:
The system for X05 5″ access control uses the open source Android platform, which distinguishes it from the linux systems on the market; we provide the source code to the developers. Users are free to innovate and customize to meet their own attendance needs
Seamless Google integration:
Users with X05 time and attendance access control can easily access Gmail, Google Drive, Google Maps and other Google applications, which is very convenient for users who rely heavily on Google's suite of services.
Developer-friendly environment:
The X05 Android operating system provides a robust development environment for developers, including a comprehensive range of tools and resources. Android software development kits (SDKs) are available from us for free
All in one Time Attendance Software
Shift Management and Schedulin
NFC Time Attendance Function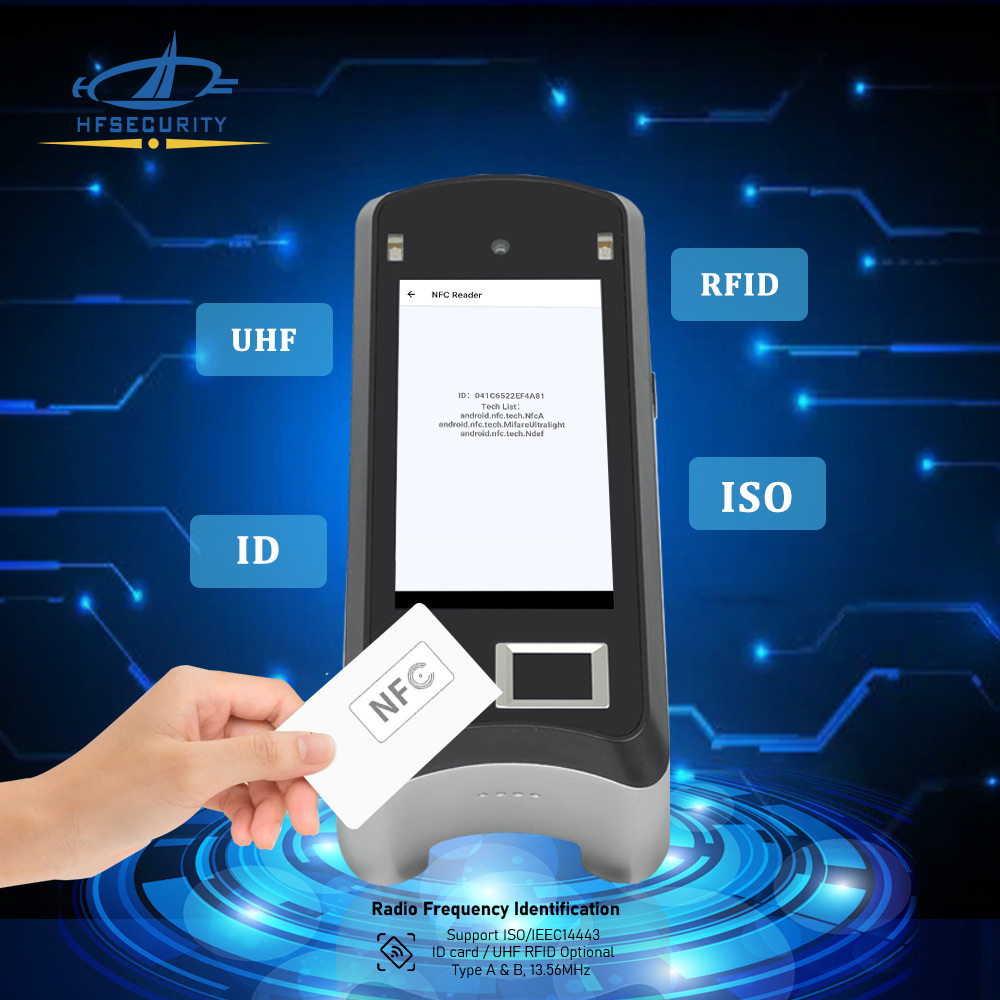 SMS School Time Attendance Function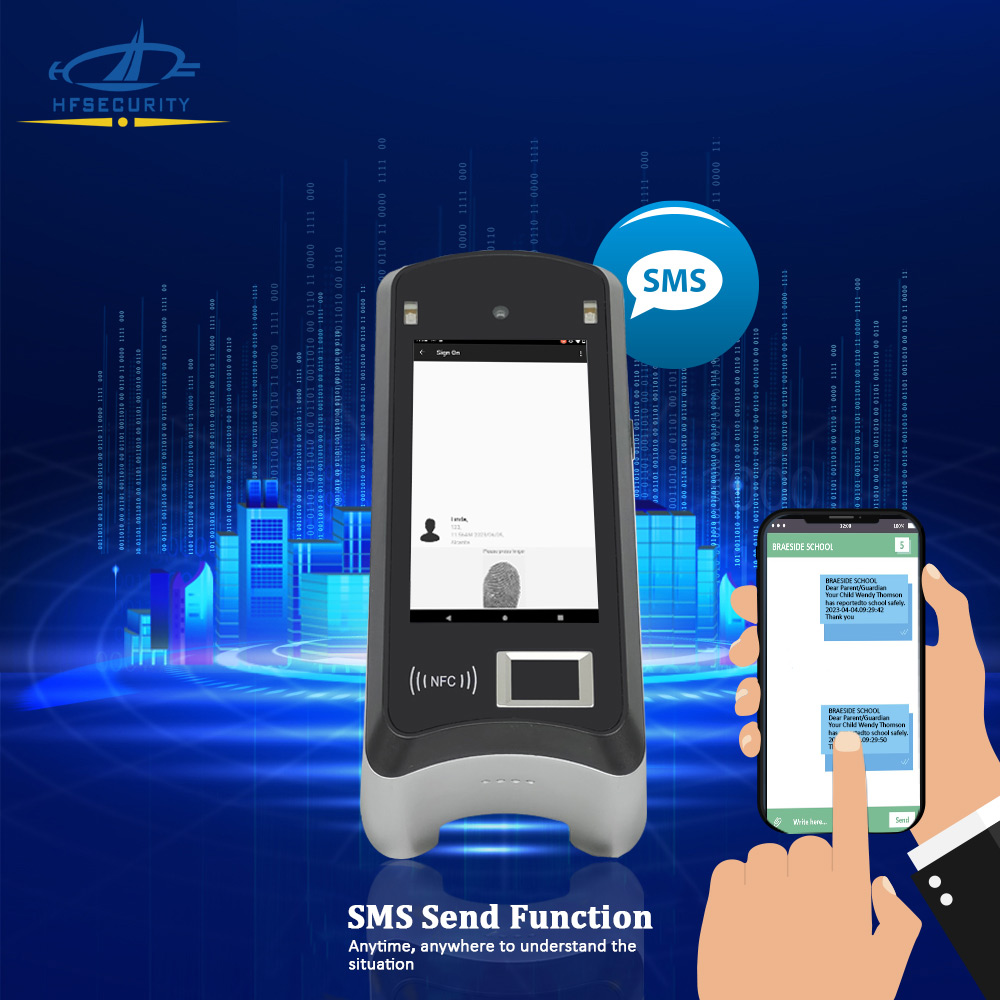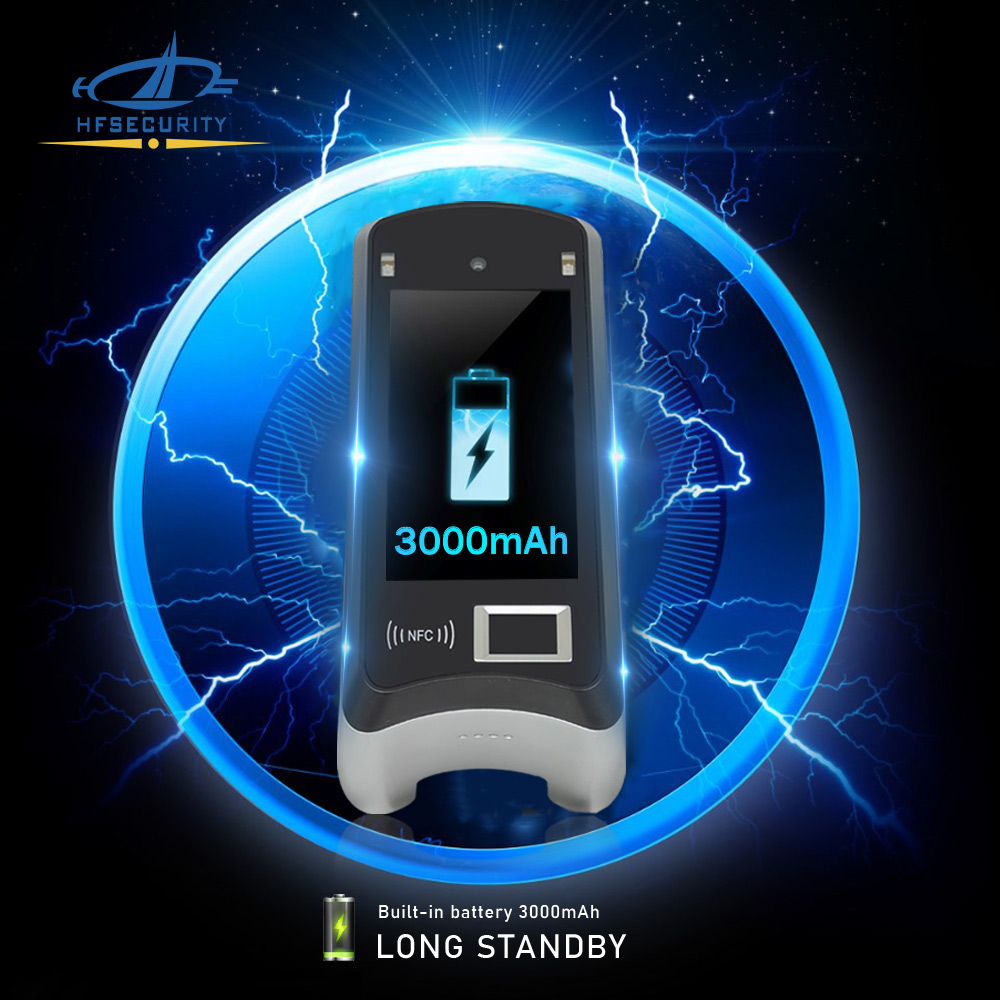 5-inch display that can be a touch screen or non-touch screen, used for displaying visual information, such as user prompts, instructions, or verification results.
x05 has fap10 fingerprint scanner ,can support 256*360 fingerprint image;
HFSECURITY fingerprint scanner offers an unparalleled level of security and convenience for a wide range of applications. With its advanced features and compatibility with multiple operating systems, it is a versatile and essential tool for any organization or individual who values security and privacy.
SPECIFICATION
OS
Android 11

LCD
5inch 720*1280
Dimension
225mm(L)*115mm(W)*11.5mm(H)

Camera
5.0M (RGB Camera); 2.0M (Infrared Camera

Battery
Support DC 4.3V 3000mAh

12V Input
Support
RFID
Support ISO/IECC1443 Type A&B, 13.56MHz

GPS
Support
G-Sensor

Gravity acceleration sensor

Speaker
Built-in stereo speaker 8 /1.5W

Mic
Built-in microphone

Touch Panel

Capacitive panel, multi-point touch, G+G -

Storage Temperature

5℃~60℃
HARDWARE
CPU
MT8768, Octa-core 2.3GHz 2GB
RAM
2G (Optional 4G or more)
ROM
16GB (Optional 32G or more)
OTA
Support
OTHER
Standard
CE, FBI, GMS
ODM
Logo
CARD SLOT
SIM Card
1* SIM card slot, 4G

Iris camera

CMOS photosensitive chip
1/2.8sensor
Maximum resolution
1920(H)x1080(V)

Sensor Pixel Dimensions
2.9um x 2.9um
Image transmission rate

1920*1080/30fps
Distortion
TVDistortion<1.0%
CRA
<23.58°
Lens temperature range
-20°/+80°

Lens structure
2P+2G
Focus distance
37cm
Depth of field

32~42CM
Video output compression format
MJPG/YUY
Working wavelength
810nm
Dynamic range
60dB
FINGERPRINT SENSOR

Sensor
FBI Certificated Fingerprint Sensor(FAP10)
Image Resolution
508DPI
Image Area
18.00mm*12.80mm
Image Size
256*360 pixels
Gray Scale
5-bit(256levels
Standard
Support ANSI378/381, ISO19794-2/-4
API Calling for 1-to-N Matching
Support
Image Format
WSQ, RAW, jpg, etc
COMMUNICATION
Wi-Fi
2.4GHz / 5.0GHz

Bluetooth
Bluetooth 5.0

USB
USB-A; Micro USB

POE
Support
RJ45 LAN
Support
Door Magnet
Support
Doorbell
Support
Open button

Support
Wiegand Input

Support
Wiegand Output

Support
RS232/RS485

Support
Chongqing Huifan Technology Co., Ltd. is a Chinese company that provides biometric solutions and related technologies. As a biometric solution provider, they offer a range of products and services related to identity verification and access control.

We products, services, and technologies. , it is common for companies in the biometric solutions industry to offer a variety of biometric technologies, such as fingerprint recognition, iris recognition, facial recognition, voice recognition, and more.

HFSECURITY offer solutions for specific industries or applications, such as time and attendance tracking, payment authentication, personal identification, and others.

If you have any specific questions about Chongqing Huifan Technology Co., Ltd.,you can visiting our official website or contacting us directly for more information.
Download x05 iris face recognition Brochure