Bio7 Ten Fingerprint Scanner
Accuracy, Reliability, Versatility
Ten-print enrollment fingerprint scanner Bio8Plus  is an FBI certified fingerprint scanner and a double high (high precision and high efficiency) fingerprint live capture device. , supports 4-4-2 finger materials. The two 4's represent the four fingers on the left and right hand excluding the thumb, and the 2's represent the thumb on the left and right hand. 4 slap fingerprint, 2 slap fingerprint, flat fingerprint,rolled fingerprint.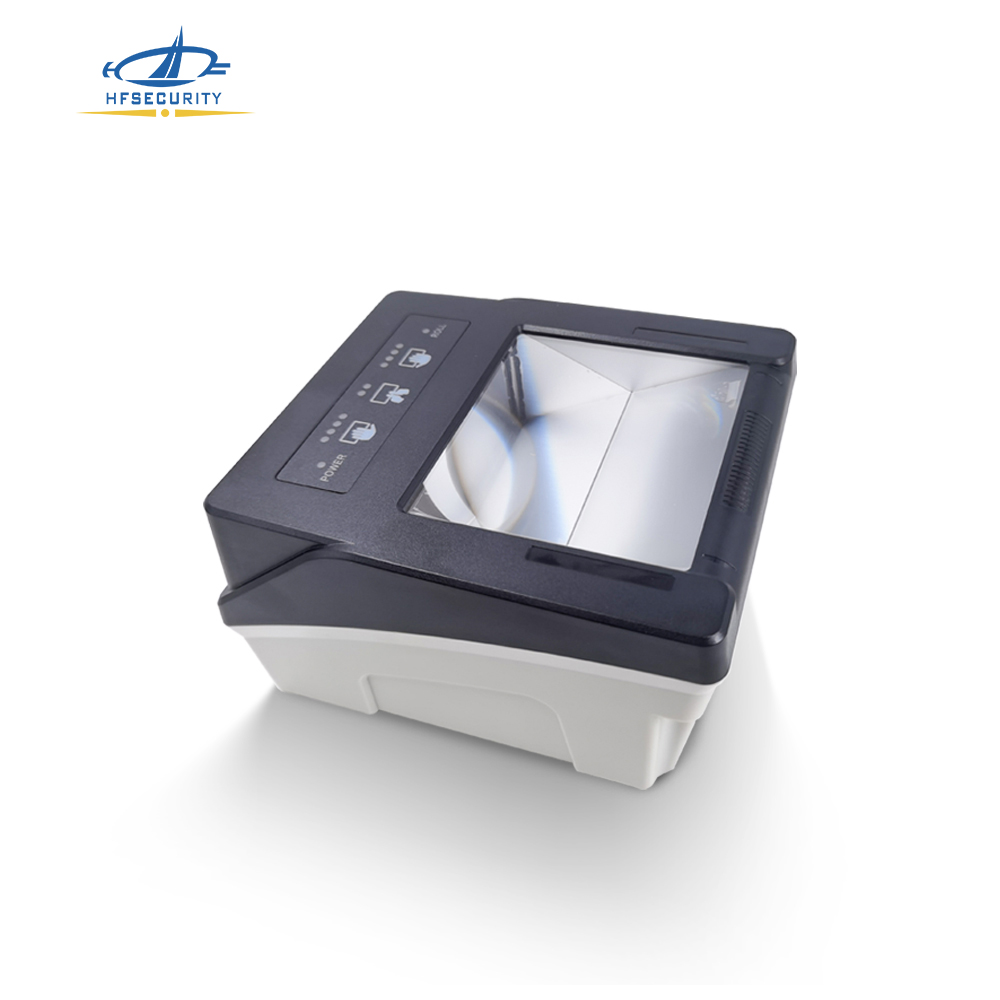 BIO7 plus is a compact 10 fingerprint capture device that follows the requirements of the 10 fingerprint device software user group for applications that require 4 consecutive finger capture and rolling fingerprint capture with a user interface with 12 LEDs to make the fingerprint capture process easy by capturing fingerprints and providing fingerprint quality feedback. Main functions are electronic ID document grade, voter registration, personnel background verification, etc.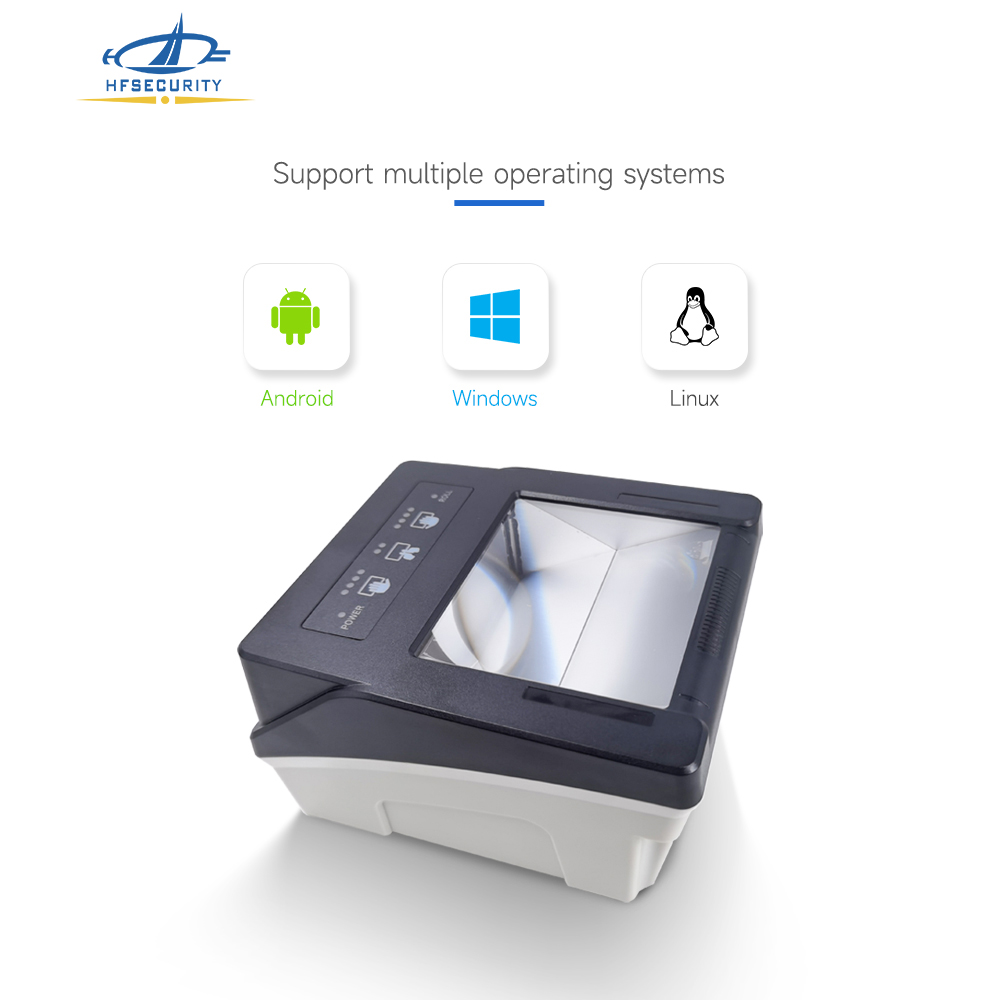 The bio7 ten-fingerprint device is designed to have a square appearance, as 442 fingerprints are to be captured, so the capture window has to be square and smooth so that high precision image quality can be captured, and the image capture window is designed to measure 81.2mm*76.2mm (3.0*3.2 inches). With a dedicated design, the user panel is designed with 10 finger states + 4 registration type states, and the LED indication guide can direct the user what the next operation step is to avoid unnecessary secondary entry. The buzzer design can help remind users of the successful or unsuccessful status when collecting
Bio 7 biometric ten-finger enrollment device uses a high security live fingerprint detection technology that can identify and reject forged or cloned fingerprints, greatly enhancing the security of fingerprint collection.
Advanced scrolling capture technology
The Bio fingerprint scanner adopts advanced rolling acquisition technology, which is free from the traditional method of fingerprinting. As long as the finger rolls gently in the fingerprint acquisition window, the three-sided image of the fingerprint can be stored in the computer to realize the function of timely acquisition and timely storage, thus greatly improving the efficiency of fingerprint acquisition, reducing labor intensity and improving work efficiency.
HFSECURITY fingerprint scanner offers an unparalleled level of security and convenience for a wide range of applications. With its advanced features and compatibility with multiple operating systems, it is a versatile and essential tool for any organization or individual who values security and privacy.
SPECIFICATIONS
Fingerprint Types
Four finger slaps, two thumbs, single flats/rolls
Image Size
3.2" x 3.0" (1600 x 1500 pixels) for slap
1.6" x 1.5" (800 x 750 pixels) for rolled
Capture Area
3.6" x 3.2" (92mm x 81mm
Image Certification
FBI's IAFIS IQS Appendix-F
Resolution
500 dpi, 256 levels of gray
Image & Template Format
BMP, WSQ, ISO19794-2/4, ANSI/NIST 378
Acquisition Mode
Auto capture or manual mode
Smart Indicators
Power, finger position and rolls status LED
Buzzer
On board programmable buzzer
MTBF
More than 50,000 hours
Weight
1.2 kg
Dimensions
160mm(L) x 135mm(W) x 90mm(H)
Interface
USB 2.0 for data transfer & power supply
Operating System
Windows, Android
Software
Scan demo and essential API
Operating Temperature
0°C to 50°C
Storage Temperature
-20°C to 60°C
Humidity Range
10% to 90%, non-condensing
Bio7 Ten Fingerprint SCANNER PRODUCT FEATURES
Chongqing Huifan Technology Co., Ltd. is a Chinese company that provides biometric solutions and related technologies. As a biometric solution provider, they offer a range of products and services related to identity verification and access control.

We products, services, and technologies. , it is common for companies in the biometric solutions industry to offer a variety of biometric technologies, such as fingerprint recognition, iris recognition, facial recognition, voice recognition, and more.

HFSECURITY offer solutions for specific industries or applications, such as time and attendance tracking, payment authentication, personal identification, and others.

If you have any specific questions about Chongqing Huifan Technology Co., Ltd.,you can visiting our official website or contacting us directly for more information.
Not sure if we are a good match for you or which style you want to buy? We can send your more application. For more information, get in touch.
Not sure if we are a good match for you or which style you want to buy? Free trial software are available. For more information, get in touch.
Download Fingerprint Scanner Brochure