Ten fingerprint scanner have become an important tool in the field of biometric security. These devices offer advanced security measures, but their prices can vary greatly due to several key factors. In this article, we'll take an in-depth look at the factors that influence the cost of a ten-fingerprint scanner and provide insights on how to choose the right device for your specific requirements.
Factors affecting the price of ten fingerprint scanners
A list of the popular brands of ten fingerprint scanners available in the market along with their corresponding models and prices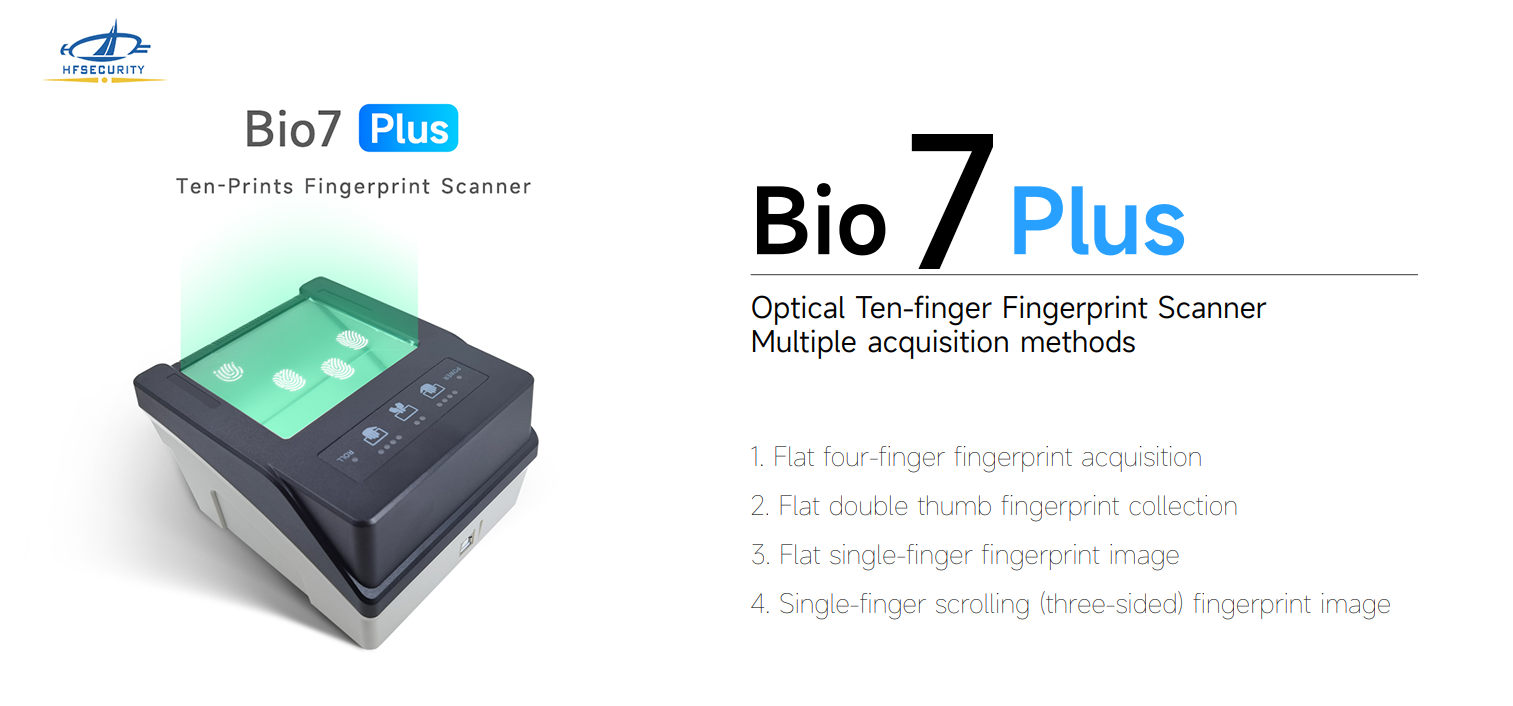 1. Brand and Model
Different brands and models of fingerprint scanners have different price points. Well-established and well-known brands usually offer more reliable products, but they may also be more expensive. When choosing, it is important to strike a balance between brand reputation and budget.
Suprema:
Known for their BioMini and RealScan fingerprint scanners.
SecuGen:
Offers a range of fingerprint scanners, including the Hamster Pro and Hamster Plus.
Futronic:
Their FS80 and FS88 fingerprint scanners are widely recognized.
ZKTeco:
Known for their SF300 and ProCapture fingerprint devices.
Morpho (Safran):
Offers various models like MSO 1300, MSO 1350, and more.
Digital Persona:
Popular for their U.are.U series fingerprint scanners.
Crossmatch:
Known for the Verifier line of fingerprint scanners.
Idemia (formerly known as OT-Morpho):
Offers various models under the MorphoAccess and MorphoSmart lines.
Once you've identified the brands and models you're interested in, you can visit their official websites or check with reputable online retailers to find the latest product details and pricing. Additionally, customer reviews and comparisons can help you make an informed decision based on your specific needs and budget.
2. Performance and features
The price of ten fingerprint scanners is greatly influenced by their performance and features. Scanners with faster scanning speeds, higher resolution, greater storage capacity, and more security features tend to be more expensive. Evaluate your needs carefully to avoid paying too much for features you may not need.
Suprema:
BioMini Series:
Compact and high-quality scanners for various applications, including mobile and desktop.
RealScan Series:
Designed for law enforcement and civil applications, offering high-resolution images and advanced features for accuracy.
SecuGen:
Hamster Pro Series:
Compact and affordable fingerprint scanners suitable for various authentication applications.
Hamster Plus:
Offers high-quality fingerprint image capture for precise identification.
Futronic:
FS80:
A compact and affordable scanner with a high-quality optical sensor.
FS88:
Provides a larger scanning area for improved usability and accuracy.
ZKTeco:
SF300:
A fingerprint access control and time attendance terminal with advanced security features.
ProCapture Series:
Offers high-resolution scanning and additional security features.
Morpho (Safran/Idemia):
MSO 1300:
Compact and affordable USB fingerprint scanner for civil and commercial applications.
MorphoAccess:
Access control terminals with fingerprint recognition, offering various levels of security.
Digital Persona:
U.are.U Series:
Known for their reliability and compatibility with a wide range of applications, including biometric authentication for Windows.
Crossmatch:
Verifier Series:
Designed for forensic and civil applications, offering advanced features like liveness detection and high-resolution scanning.
Please note that these are general descriptions, and the specific performance and features can vary between different models within each brand's product lineup. It's advisable to visit the respective brand's website and review the detailed specifications of the specific model you are interested in to make an informed decision based on your requirements.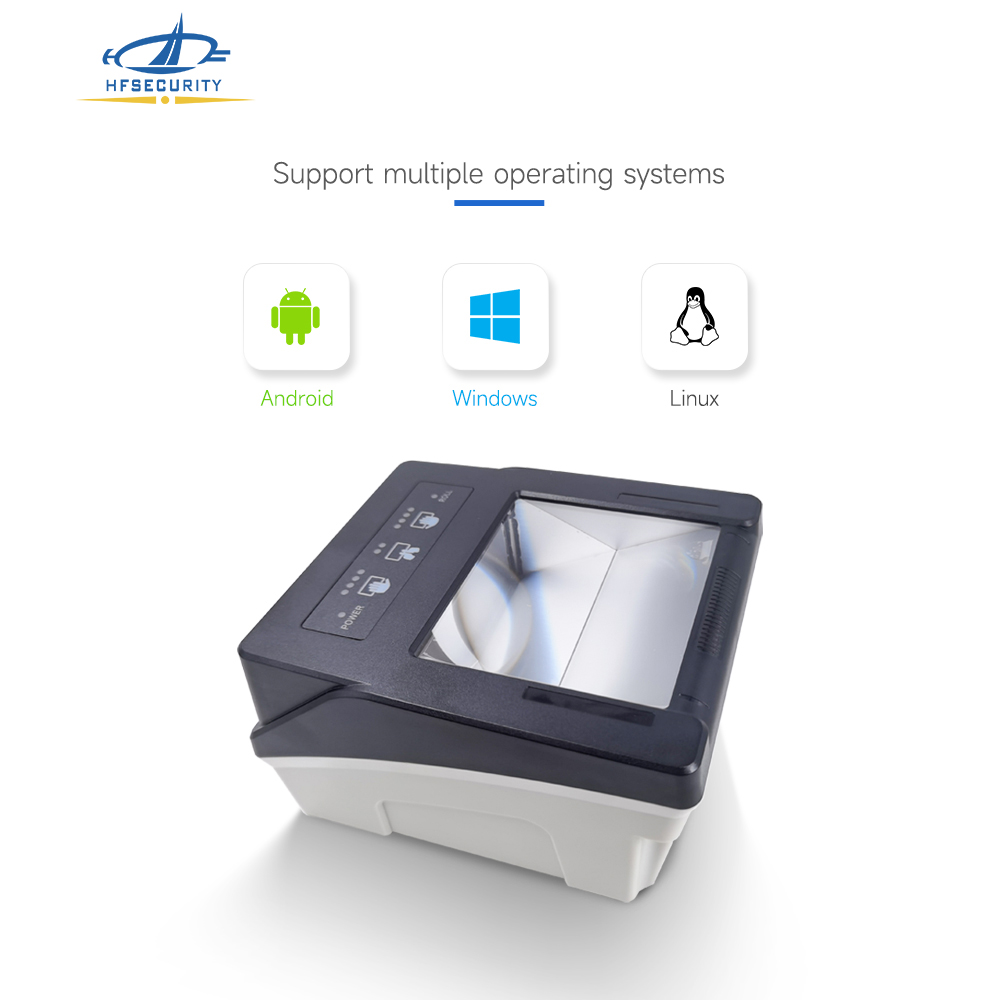 3. Intended use
The intended use of a fingerprint scanner can have a big impact on its price. Scanners designed for personal use are generally less expensive, while scanners customized for professional or industrial use may be more expensive due to enhanced features. Make sure you choose a device that meets your specific needs.
When considering a ten-fingerprint scanner device, it's important to assess various features to ensure that it meets your specific needs and requirements. Here are some key features to consider:
Scanning Technology:
Optical:
Traditional optical scanners use LED or laser technology to capture fingerprint images.
Capacitive:
These scanners use electrical current to create an image and are known for their accuracy.
Ultrasonic:
Ultrasonic scanners use sound waves to create a 3D image of the fingerprint, providing advanced security.
Image Resolution:
Higher resolution scanners capture more detailed fingerprint images, enhancing accuracy.
Scanning Speed:
Faster scanning speeds reduce the time required for authentication.
Capacity:
Consider the number of fingerprints the device can store. Some are designed for single users, while others can store thousands of fingerprints.
Liveness Detection:
Advanced scanners include liveness detection to ensure that the fingerprint being scanned is from a live, not fake, source.
Compatibility:
Check if the device is compatible with your operating system (e.g., Windows, Android, iOS) and any specific applications you plan to use.
Connectivity:
Ensure the device has the necessary connectivity options, such as USB, Bluetooth, or Wi-Fi, to work with your hardware or network setup.
Durability:
Depending on your use case, consider the durability of the device. For instance, some may be designed for rugged environments or outdoor use.
Power Source:
Determine if the device operates on battery power, requires an external power source, or has both options.
Size and Portability:
Consider the size and portability of the device, especially if you need to use it in various locations.
Ease of Use:
Look for a user-friendly interface and ergonomic design to ensure ease of use and minimal training requirements.
Security Features:
Evaluate any additional security features, such as encryption, tamper detection, or the ability to integrate with access control systems.
Software Compatibility:
Ensure that the scanner is compatible with the software or applications you intend to use for fingerprint recognition and authentication.
Price:
Establish a budget and compare the features offered by different models within your budget range.
Warranty and Support:
Review the warranty terms and availability of customer support to address any issues that may arise.
Certifications:
Check for relevant certifications, especially if the device will be used in regulated industries where compliance is critical.
Scalability:
Consider whether the device can scale to accommodate future growth or additional users.
By carefully evaluating these features and matching them to your specific use case and requirements, you can choose a ten-fingerprint scanner device that best suits your needs for security, accuracy, and usability.
4. Suppliers and retailers
Different suppliers and retailers may offer different pricing options for the same fingerprint scanner. It is recommended that you obtain quotes from multiple sources to ensure you get the most competitive price.
How to choose the right ten-fingerprint scanner
1. Define your requirements
Start by clearly defining your requirements. Determine the purpose of using the scanner and outline the necessary performance and functionality criteria.
2. Set a budget
Set a clear budget to guide your selection process. Avoid paying for unnecessary features within your budget.
3. Research brands and models
Thoroughly research ten different brands and models of fingerprint scanners, noting their specific attributes and performance levels. User reviews and ratings can provide valuable insights for those who have used these devices.
4. Get a Quote
Contact multiple vendors and retailers to gather quotes. In addition to price, consider post-purchase services such as warranties and software updates.
5. Consider additional costs
In addition to the initial purchase price, be sure to consider potential additional costs such as maintenance, warranty and software licenses.
In conclusion, the price of a ten fingerprint scanner can vary greatly depending on your specific needs and desired features. By following these guidelines and conducting thorough research, you can make an informed decision and keep your data safe without going over budget.
We hope this article has provided you with valuable insight into ten-fingerprint scanner pricing!